Cet exerice réalise un jeu suivant selon le modèle MVC :
Un joueur essaie d'attraper un loup. Pour gagner, il doit se retrouver exactement à la position du loup. Avant de commencer la course, le joueur donne au loup une certaine avance. A chaque étape, le joueur indique le nombre de pas à faire pour avancer, tout en sachant que le loup avancera lui-même de 1 à 10 pas aléatoirement.
Le jeu se termine avec le message You caught the wolf ! ou le message The wolf escaped ! si l'un des coureurs à quitté la piste avant.
La classe modèle
Cette vidéo explique le fonctionnement du jeu et sa réalisation en Java sans l'interface graphique avec Unimozer.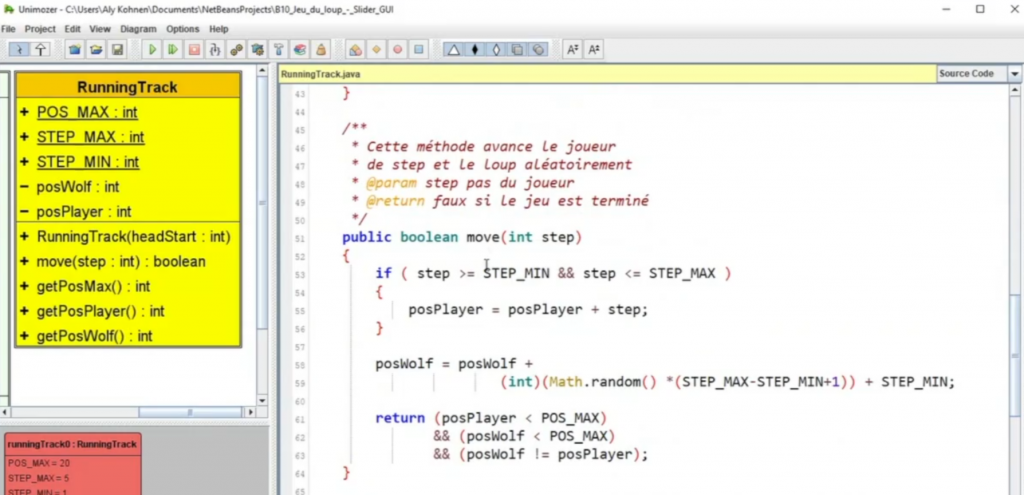 Le contrôleur
Cett vidéo explique la mise en place de l'interface graphique et la programmation du contrôleur comme lien entre la classe modèle et l'interface avec Netbeans.